Contact a Team Member Here
As any coach or athlete knows, no one succeeds on their own – whether on or off the court. Lasting success depends on the talent, drive, commitment, and passion of multiple individuals coming together as a team to accomplish something bigger than themselves.
Nations of Coaches is blessed to have a team of highly talented professionals who work together to help coaches and athletes across the country achieve a higher level of play in sports… and in life.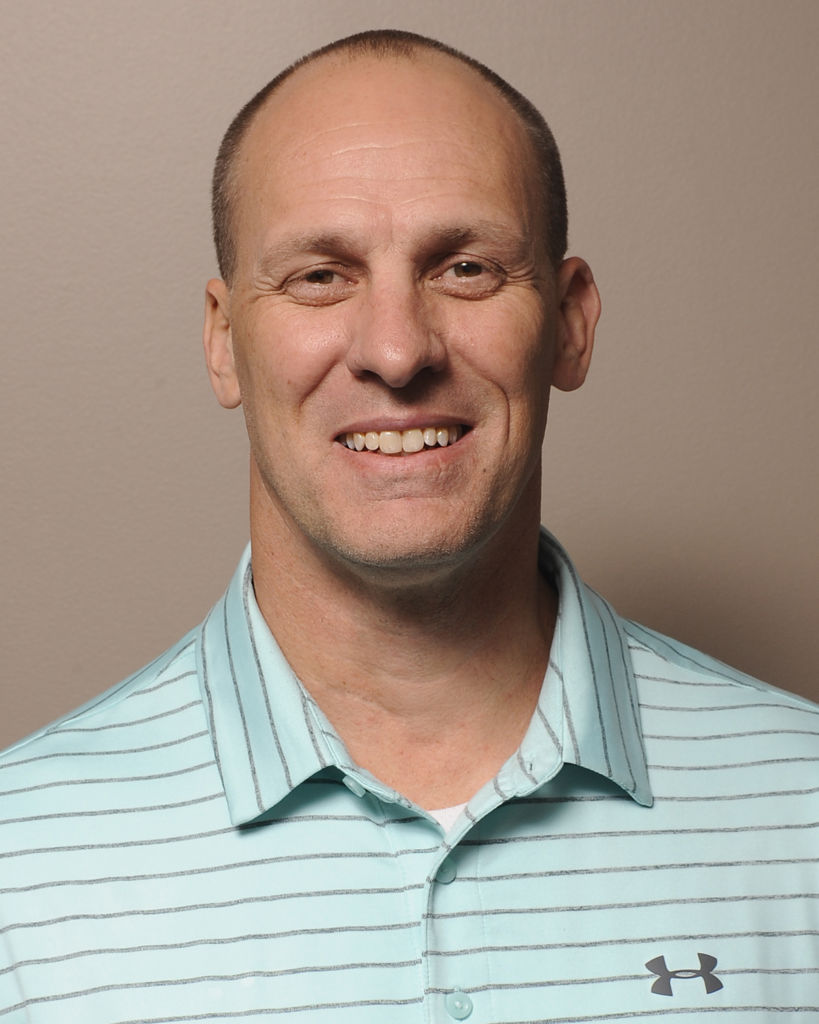 Tommy Kyle
Executive Director
View Bio
Tommy has served with Nations of Coaches since 2008. As executive director, he oversees the implementation of Nations of Coaches' core vision: to help coaches achieve their higher calling of shaping the character of the next generation of young men. Kyle played basketball collegiately at Tennessee Temple University, where he first began working with SCORE International – a global sports ministry that reaches the nations for Christ through short-term mission trips. Kyle later worked full-time with SCORE as the national college basketball director. Between 1996 and 2007, Kyle served as the head boys basketball coach at Decatur Heritage Christian Academy, where he led the Golden Eagles to three trips to the state basketball's final four and won five area titles. Kyle and his wife Heather live in Decatur and have seven children.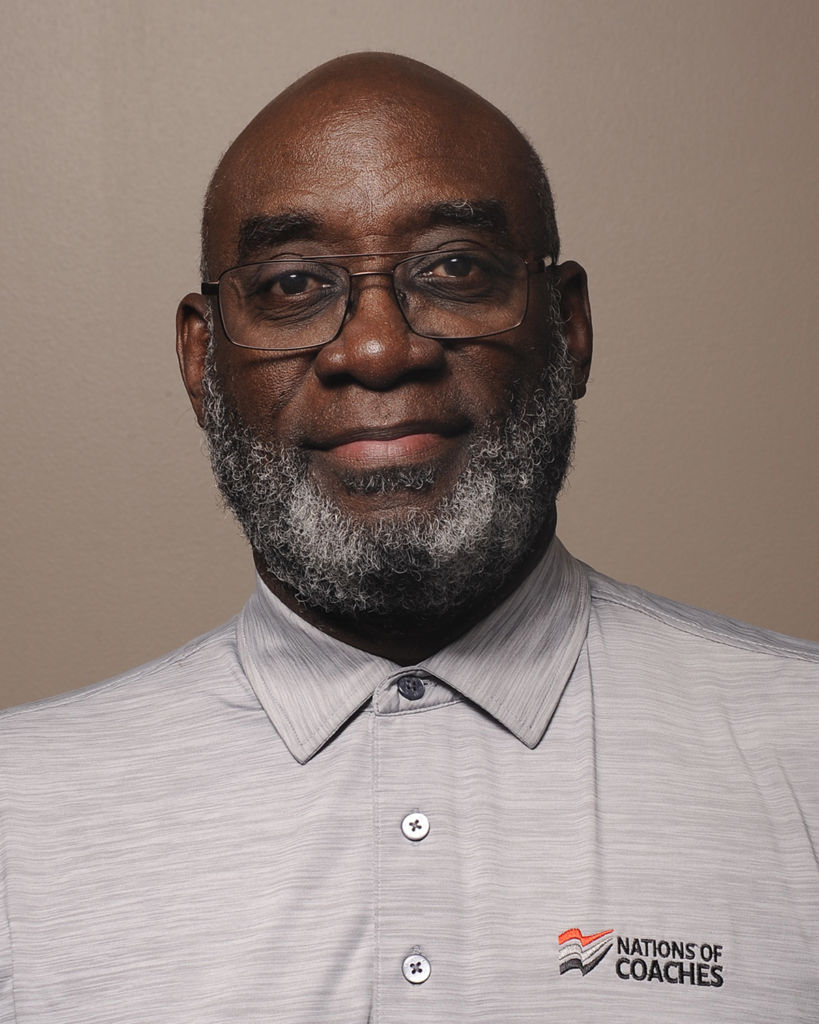 Dale Clayton
Vice President

View Bio
Dale is a 45-year veteran of college basketball coaching and athletic administration. He served as president of both the Black Coaches Association and the National Association of Basketball Coaches. With 23 years of collegiate basketball coaching experience, Dale is perfect for his role as vice president of coaches' ministries for Nations of Coaches, a position he's filled since 2012. Dale has a tremendous heart for encouraging other coaches to leave a legacy of impacting athletes both on and off the court. He and his wife Pamela live in Nashville and have one daughter and three beautiful grandchildren.
Justine Lightfoot
Chief Operations Officer
View Bio
Justine joined Nations of Coaches in 2022 as the Wives Coordinator. Alongside the NOC Wives Leadership Team, she organizes and leads programming designed for basketball coaches' wives across the country, encouraging purposeful living and hope found in Jesus.  Additionally, she is currently serving as the Chief Operating Officer. With experience in non-profit management, marketing and event coordination for over 14 years, she also gives focus to the organization's processes and procedures.
An Indiana native and Business Administration major graduate of Bethel College, Justine resides in western North Carolina with her husband and collegiate basketball coach, Ryne, and their adored black labrador.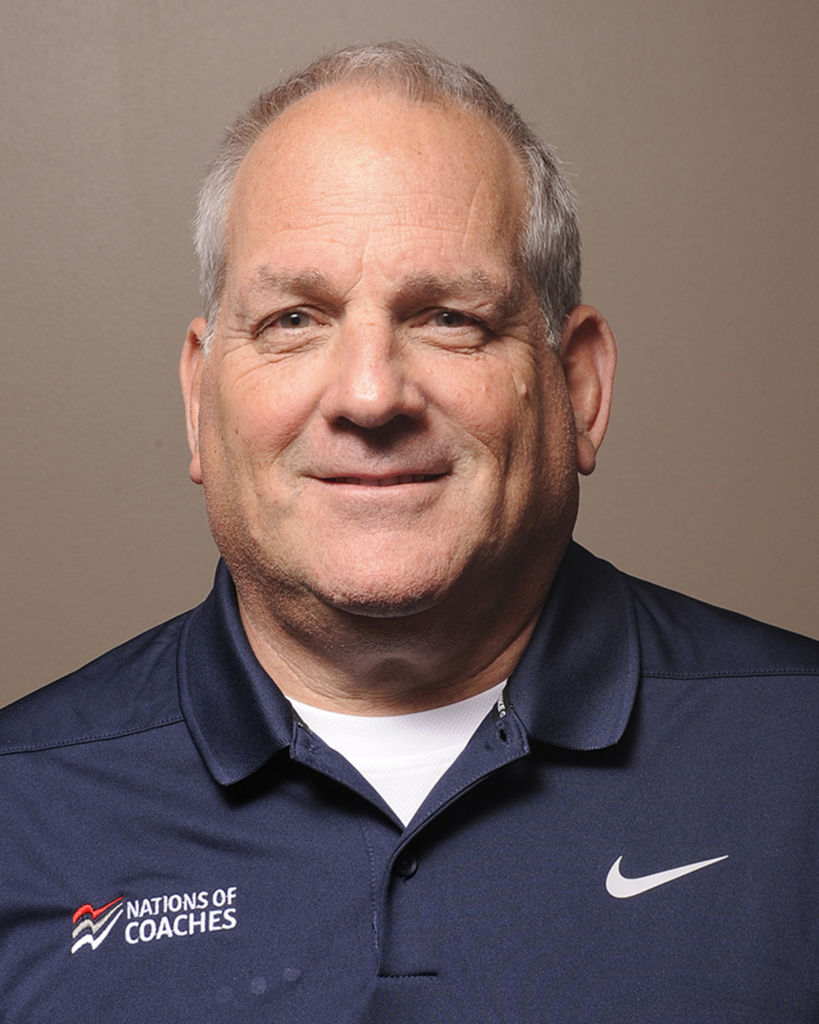 Pete Wehry
Regional Director, National
View Bio
Pete joined Nations of Coaches in 2013 after serving as the head basketball coach and athletic director at Northland International University in Dunbar. Before Northland, Pete and his wife Lisa spent 19 years ministering in local churches and coaching high school students in Connecticut, Florida, and Indiana. Pete and Lisa have two sons, and they are also blessed with two grandsons.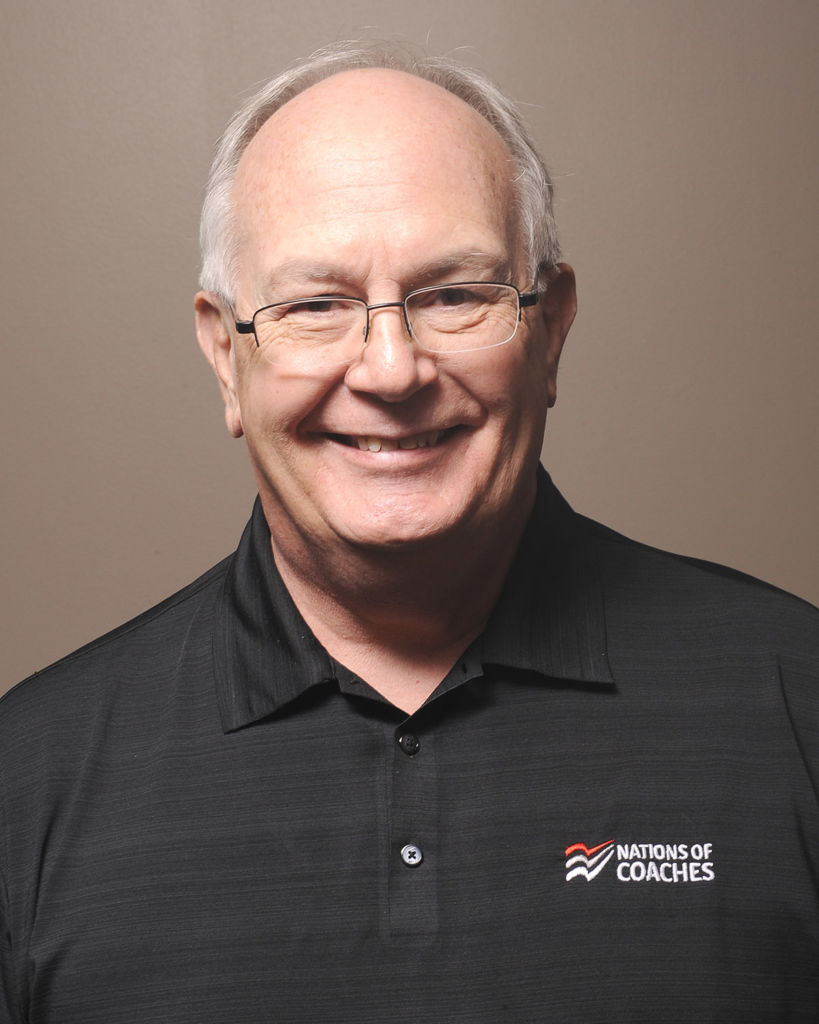 Roger Adams
Regional Director, WV, VA, OH
View Bio
Roger has 40 years of experience as a coach and pastor, including 28 years as the chaplain for Marshall University's men's basketball team. He's served with Nations of Coaches since 2014, most recently as a regional director over Virginia, West Virginia, Ohio, and parts of North Carolina and Pennsylvania. Through this role, Roger plays an integral part in equipping coaches to help their players make the connection between character and sport. Roger and his wife Carol live in Lewisburg, West Virginia and have a son and a daughter.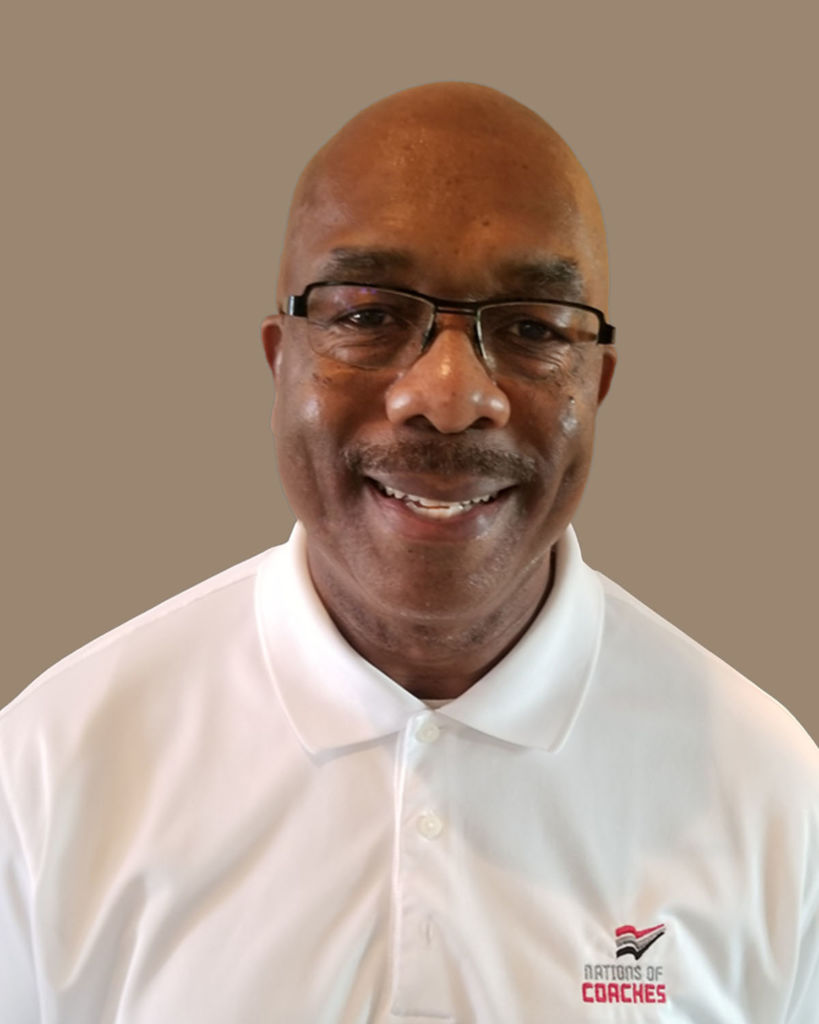 Tim Carter
Regional Director, TX
View Bio
Tim Carter joined Nations of Coaches as the Regional Director over Texas in 2020 after an exemplary 34-year college basketball coaching career. Carter began his coaching career as a graduate assistant at the University of Oklahoma from 1982-83 and was an assistant coach at Midwestern State University from 1984-86. He helped lead Houston to the NCAA Tournament in 1987 and then joined Leonard Hamilton's staff at Oklahoma State from 1987-90, leading the Cowboys to the NIT in 1989 and 1990. From 1990-94, Coach Carter was the head coach at the University of Nebraska-Omaha. From there he had an 11-year stint at the University of Texas-San Antonio. Coach Carter is the all-time winningest head coach at the University of Texas-San Antonio, leading his team to the NCAA Tournament twice during his tenure. After reuniting with Leonard Hamilton at Florida State for the 2006-07 season, Carter became the head coach at South Carolina State for six seasons from 2007-2013.
Coach Carter earned an associate's degree from Hutchinson Community College (1976), his bachelor's degree in education from Kansas (1979) and a Master's in education from Oklahoma (1984). He is a past board member of both the National Association of Basketball Coaches and the Fellowship of Christian Athletes.
Tim and his wife, Sheila, have two daughters, Kiara and Kortney, and a son, Wynton.
Steve Roberts
Regional Director, SC
View Bio
Steve is a 35-year veteran of coaching college basketball.  He has had the opportunity to coach at every level including Junior College, NAIA, Division II and Division I. Steve has a heart for serving and encouraging coaches to leave a legacy of impacting young men on and off the court. Steve plans to lead this effort in South Carolina and Georgia. Steve and his wife, Dana, live in Greenwood, SC. They have two sons and a daughter-in-law, Luke and Matthew & Shaley Roberts.
Mike Lightfoot
Regional Director, IN, MI
View Bio
Mike joined Nations of Coaches in 2017. As head basketball coach at Bethel University, he won seven national championships, 18 conference titles, and received seven National Coach of the Year honors. He is in the NAIA Hall of Fame, NCCAA Hall of Fame, and the Bethel University Hall of Fame. Mike brings tremendous experience to his role at Nations of Coaches, helping coaches across Indiana and Michigan build up players who show character on and off the court. Mike and his wife Jacci live in Wakarusa, Indiana and have two married sons.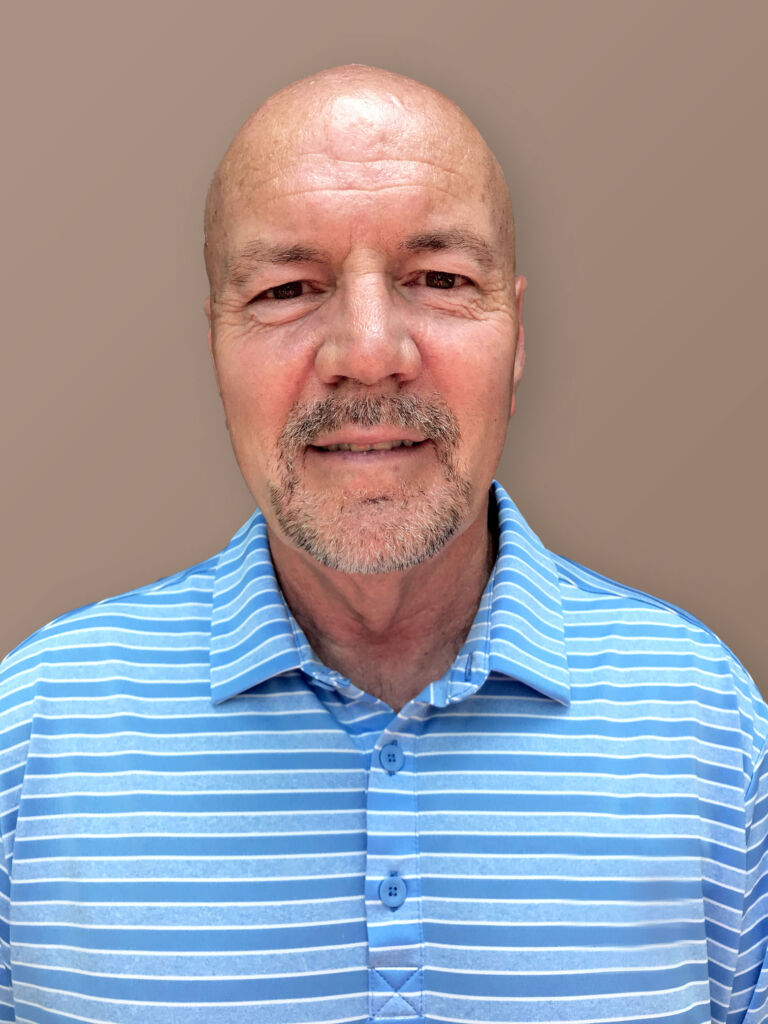 Stan Daugherty
Assistant Regional Director, IN
View Bio
Stan joins Nations of Coaches in 2023 after have been a head coach in Indiana for twenty-five years at the college and high school level. He has also been a college assistant coach for over twelve years. Stan owns a basketball camp called Higher Level Sports that has served families for thirty years and works part-time with the Fellowship of Christian Athletes. He has been married to Brenda for forty-nine years and they are blessed with three children and eight grandchildren. Stan and Brenda currently live in Pendleton, Indiana.
Jim Good
Regional Director, FL
View Bio
Jim Good will be joining the Nations of Coaches team full-time in the summer of 2022. He is currently raising support to serve as a Regional Director in Florida. Jim was born and raised in Pittsburgh, Pennsylvania. He graduated from Clearwater Christian College in Florida where he played basketball and baseball. Jim received his M.A. from Ball St. University in Physical Education with a Specialization in Coaching. For the past 25 years, Jim has lived in South Florida while serving as an Athletic Director and Boys Varsity Basketball Coach. He has been married to his wife Eve for 23 years and they have four children: Jimmy, Jack, Jenifer, and Julia. Jim's passion is to use the platform of basketball to share the gospel of Jesus Christ. His purpose and mission is to impact players and coaches for the Kingdom of Christ.
Mark Senter
Regional Director, NC
View Bio
Mark Senter played college basketball at Spartanburg Methodist College and Piedmont Bible College. Mark received a Bachelor of Arts degree after completing his college career.  He toured with the ACC All-Star Classic Circuit in 1994 and 95. Mark briefly played basketball professionally in Hong Kong, China. Throughout the next several years, Mark would participate in various charity and celebrity games, as well as for a Christian basketball team that competed against prison all-star teams and shared the gospel with inmates at halftime.
Mark worked several years for the Fellowship of Christian Athletes, then transitioned into a career in law enforcement in 2013. Mark now serves as the Nations of Coaches Regional Director in North Carolina.
Mark has been married to his wife, Alicia, for over 21 years, and they have three children. They are also very involved in their local church.
Billy Dunn
Regional Director, PA
View Bio
Billy has over 25 years of church, nonprofit, and for-profit leadership experience. He also serves as the character coach for the Lehigh University Men's Basketball team and on the board of Push The Rock which he founded. Billy has served as a chaplain in professional sports, has assisted in the launch of a number of nonprofit organizations, and he has worked with organizations and nonprofit ministries around the world. Billy has an M.S. in Organizational Leadership and his married to his college sweetheart, Cindy. Together they are passionate about serving the Lord and advancing the kingdom.
Kelly Kennedy
Women's Coach Representative
View Bio
Kelly spent 13 years coaching at the college level. She started her journey at Southwestern University in Georgetown, TX and broke into Division I as a graduate Assistant at the University of Oregon, with 2 NCAA appearances. From there she spent 3 years at TCU then on to Iowa State, where she helped the Cyclones to 3 NCAA Appearances, finishing in the Sweet 16 twice. They also netted two Big XII Championships during her stint. She then went on to fulfill her dream of becoming a Division I Head Basketball Coach at the University of Akron.
Kelly's heart is to help and inspire coaches. What she learned while coaching at the college level is the demand on the coaches' lives. She is dedicating her ministry to support and encourage coaches of women's college basketball.
CHARACTER COACH TEAM LEADERS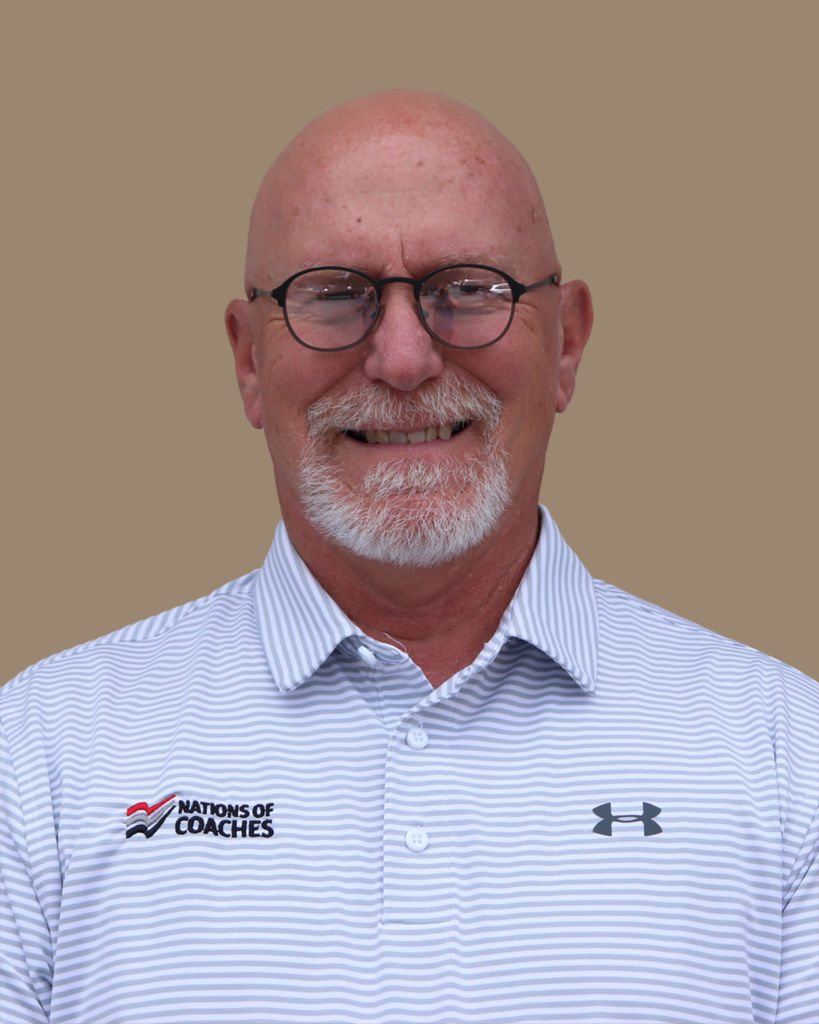 Roger Lipe
Character Coach Director
View Bio
As the Character Coach Director, Roger leads the character coaching branch of our ministry and grows the program through scouting, recruitment, and training of new Character Coaches. He works closely with Regional Directors to oversee, support, and evaluate current Character Coaches for the college programs in each of the regions. He promotes character coaching at NOC programs and events, and networks with other organizations.
Before his start at Nations of Coaches, Roger was an FCA Campus Representative for the Fellowship of Christian Athletes serving the coaches and athletes in college, high schools, middle schools, junior high schools, and club teams across southern Illinois. He has additionally served as Character Coach to the athletic teams at SIU and as chaplain to the Southern Illinois Miners pro baseball team.
Roger has worked in the development of the Global Sports Chaplaincy Association. and made dozens of international trips to over twenty nations on five continents to facilitate ministry in sport.
Roger was born and raised in Carbondale, Illinois where he was a high school athlete competing in football, wrestling, and track and field. He currently resides there with his wife, Sharon. They have a son, a daughter-in-law, and two granddaughters.
Grayson Wakefield
Character Coach Coordinator
View Bio
Grayson started working at Nations of Coaches in 2019 as an administrative intern. After serving 9 months in the part-time position, he joined Nations of Coaches full-time at the beginning of 2020 as the National Associate, assisting the National Director, Pete Wehry, minister to and oversee NOC Character Coaches across the country. Grayson is concurrently a student at Liberty University, working towards his degree in Christian Leadership.
Because of his experience as a Christian student-athlete, Grayson is passionate about helping others fight for a healthy balance between work or school, sports, and family, and seeing people reach their full God-given potential. Grayson stated, "My goal is to see the kingdom of God moved forward through the game of basketball."
Grayson is married to Bailey Speers Wakefield.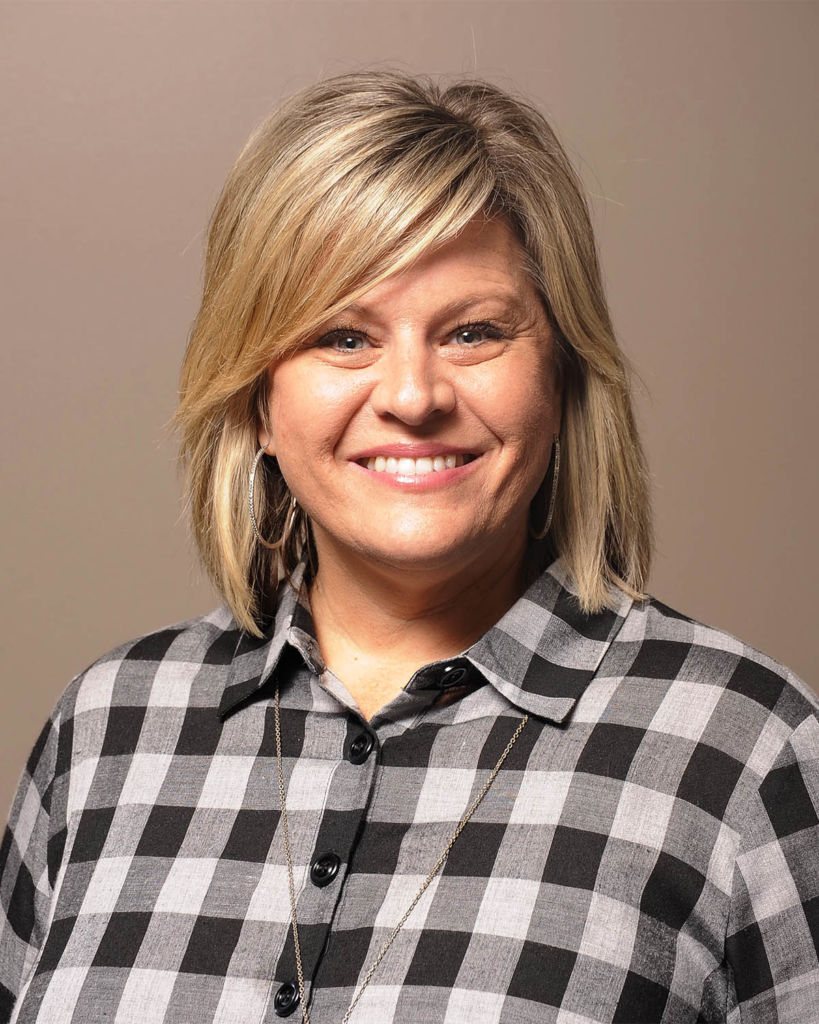 Heather Kyle
Homefront Director
View Bio
Jessica Howard
Homefront Project Manager
View Bio
Jessica Howard is a devoted wife and loving mom who's had the privilege of being a coach's wife for 16 years. Her journey has taught her the value of resilience and unwavering support.
Her entrepreneurial experience has honed her skills in managing both people and projects, and deepened her understanding that success thrives on teamwork. With a heart for Christ and people, Jessica feels blessed to work with Nations of Coaches to see coaches and their families impacted for the glory of God.
Lynette Gee
Marriage Coordinator
View Bio
Before joining Nations of Coaches as NOC Wives Coordinator, God has lead Lynette through a number of careers ranging from engineering and pharmaceutical sales to teaching math at the high school and junior college levels. She is also an entrepreneur health and wellness advocate, providing nutritional products and resources.
Lynette received her MS degree in Engineering Management from Cleveland State University in 1994 and her BS from North Carolina A&T in 1990.
Lynette served as a women's teacher-leader with the Bible Study Fellowship in Charleston, West Virginia, and she and Jayson have facilitated marriage Bible studies and have been the keynote speakers for the 2011 FCA marriage retreat. She currently serves as a co-facilitator of a life group "Healthy by Design" at Every Nation Cincinnati in Ohio, and as a facilitator with Coaches Wives Bible Study.
Lynette celebrates 30 years as a coach's wife to Jayson. They have 3 children, Brandon, 27, Bryan, 24, and Briana, 15, and reside in Cincinnati, Ohio.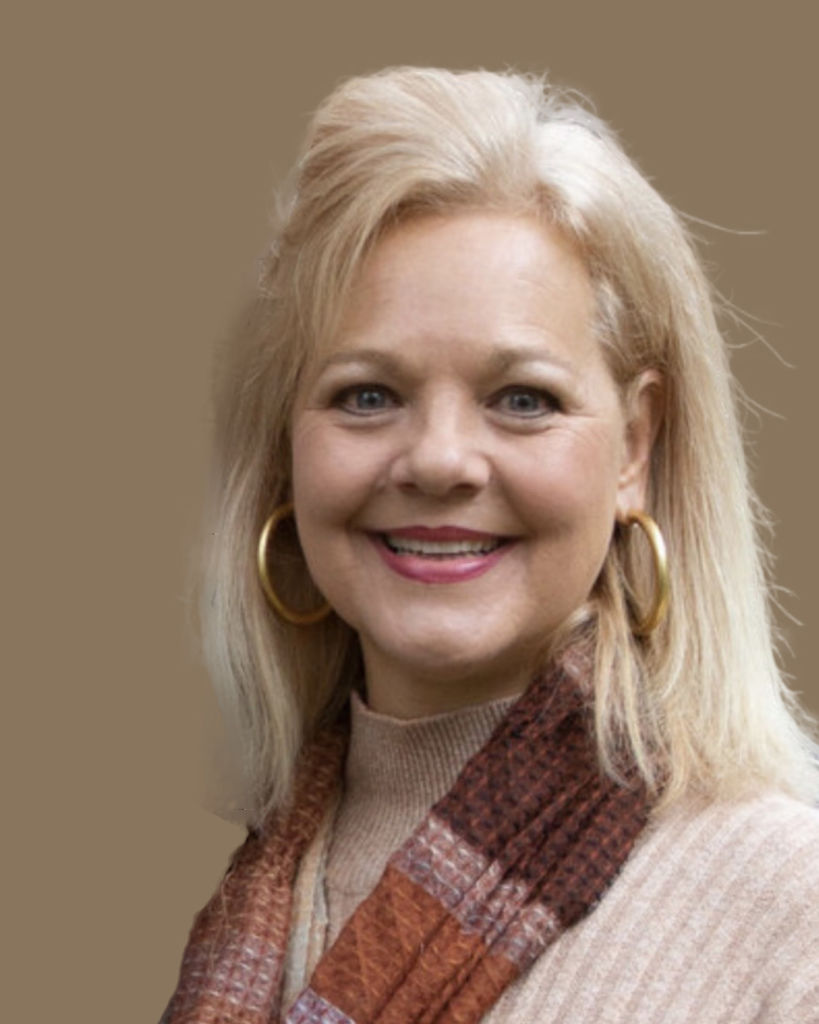 Hope Radebaugh
NOC Wives Bible Study & Spiritual Growth Coordinator
View Bio
Hope co-leads the NOC Wives ministry with Nations of Coaches, and additionally, she is an itinerant speaker with Forge, a ministry based in Denver, Colorado. She loves to write, share truths from God's word, go on long walks with her husband Barclay and spend time in nature. A former science teacher of 28 years, Hope is fascinated by seeing evidence of God in creation (Romans 1:20). She has authored two books: "Love is Speaking… Hearing God's Whispers in Everyday Spaces" and "Gym Rats" a devotional for coaches' wives. Hope is the wife of Charleston Southern Men's Basketball Coach, Barclay Radebaugh, and they have lived in Charleston, South Carolina for 16 years. They have three adult children; Reid, Sophia, and Anna, who is married to Don and has a daughter named Ruth.
Dee Kijanko
NOC Wives Mentoring Coordinator, Marriage Enrichment Coach
View Bio
Dee Kijanko is an artist, writer, speaker, and mentor, who is passionate for the hearts of women. She and Tony have been married for 45 years and she has been devoted to their "co-ministry"  to all of the teams Tony has coached. She has been volunteering with the NOC Wives Steering Committee for the last year, helping to develop outreach and support to all women married to a coach.
Together the Kijankos are grateful to have parented four children and now are filled with joy to be called "Mimi" and "Papa" by six grandchildren. They also have led short-term international mission teams to many countries over the past 30 years
Tony Kijanko
Marriage Enrichment Coach
View Bio
Tony Kijanko has been coaching in some form for many years. Before his 45-year football coaching career, he played offensive tackle at Bowling Green State University and professionally for the Cleveland Browns. Afterward, he coached high school and college football at various schools, most recently at Taylor University in Indiana. In his "retirement" he continued to coach his oldest grandson at Dawson County High School in North Georgia.
Together the Kijankos are grateful to have parented four children and now are filled with joy to be called "Mimi" and "Papa" by six grandchildren. They also have led short-term international mission teams to many countries over the past 30 years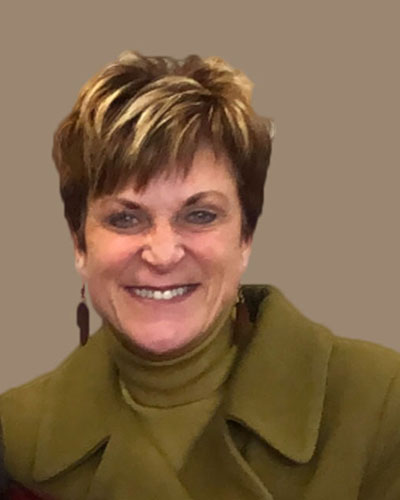 Jacci Lightfoot
Marriage Events Coordinator
View Bio
Jacci Lightfoot joined Nations of Coaches in June 2017 as Regional Administrator. She also assists in coordinating the Marriage & Family and NOC Wives ministries. She attended Bethel College majoring in Early Childhood Education. Eventually, she decided to pursue a career in nursing. Most recently Jacci has worked as an international Tour Manager, leading groups of travelers of all ages to various countries.
Most importantly to her, she has been a Head Coach's wife for 38 years, bringing humor and insight from living her life "behind the bench." Jacci and her husband, Mike, live in Wakarusa IN. They have two sons, two incredible daughters-in-law, and two grandsons who live two doors down.
Curtis Cramer
Legacy Events Coordinator
View Bio
Curtis joined Nations of Coaches in 2021 as the Legacy Events Coordinator. He provides support with engagement and planning around ministry partnership and Coaches events.
During the past 18 years of coaching, Curtis said the Lord led him and his family to invest spiritually into the lives of the young men and their families. He has since found great purpose in continuing to do so within the Nations of Coaches team as he enthusiastically shares the vision of the organization and invites others to learn more. Curtis and his wife, Tanya, have been married for 30 years and have three adult children.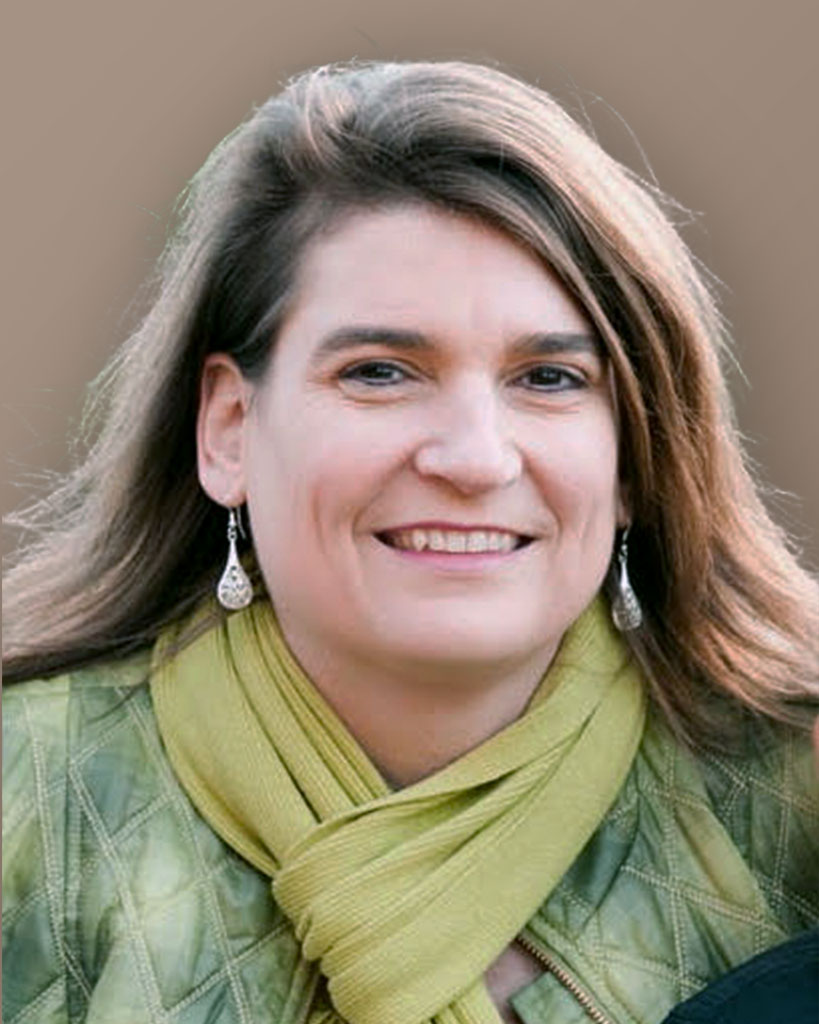 View Bio
Evie joined Nations of Coaches in January 2023 as the Legacy Admin. She earned both a BS and a Master's Degree from Auburn University and brings sports marketing experience from her years working at the Auburn Network, Inc. As an added dimension to Legacy development for the ministry, Evie also helps process accounts receivable for Nations of Coaches. A native of Eufaula, Alabama, Evie enjoys traveling and spending time with family, especially her three sons – Wesley, Jeb, and Chet.
MARKETING & COMMUNICATIONS TEAM
Rachel Aponte
Communications & Marketing Director
View Bio
Rachel has been serving Nations of Coaches since 2019 within the creative marketing team. She specializes in brand positioning, design strategy, and user experience with over a decade of experience in design and marketing.
A New York City native, Rachel was an NCAA Division 1 Collegiate softball player who graduated from Fairfield University with a BS in Biology. She later went on to graduate from design school at the Art Institute of Pittsburg and ultimately received a masters degree in Instructional Design and Technology at Full Sail University. Rachel enjoys spending time with her three sons and daughter.
Kathy Silvestri
Creative Marketing Associate
View Bio
Kathy joined the Nations of Coaches team as Director of Marketing & Communication in 2017. A graduate of Auburn University with a BFA in Art/Graphic Design, Kathy has more than 30 years of experience in marketing and design.
Nikki Sprader
Financial Officer
View Bio
Nikki Sprader joined Nations of Coaches in January 2012 as the executive assistant. After 12 years I the manufacturing engineering sector, Nikki brings managerial, standardizations, and financial and budget planning skills to the ministry. As an added dimension to the ministry, she has a proven record in program and project management and performance management based on data-driven results. Nikki and her husband live in Mooresville, AL and have one child.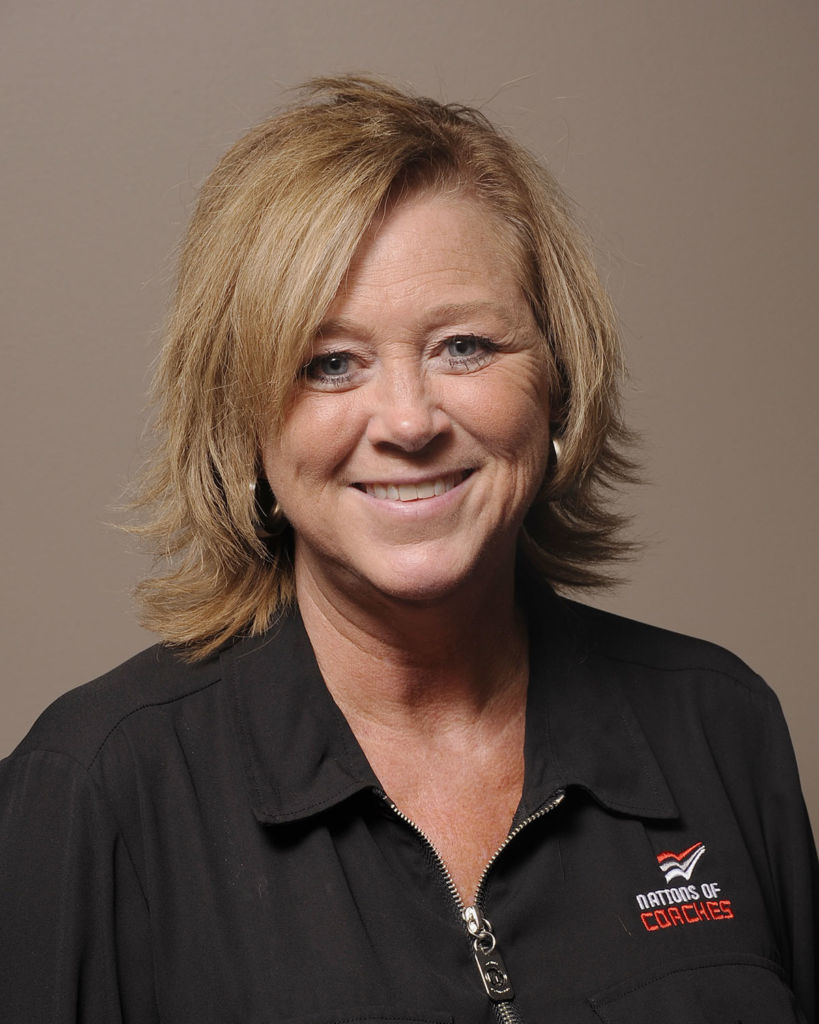 Melissa Woodruff
Executive Assistant
View Bio
Melissa Woodruff joined Nations of Coaches in May 2013 as the office assistant and personal assistant to Executive Director Tommy Kyle. With 5 years of experience in data management, 5 years experience as an athletic assistance and 10 years of experience as an insurance analyst/research in medical business office, Melissa brings the functional capabilities of all facets of office managerial standardization still to the ministry. Melissa and her husband live in Decatur and have one child.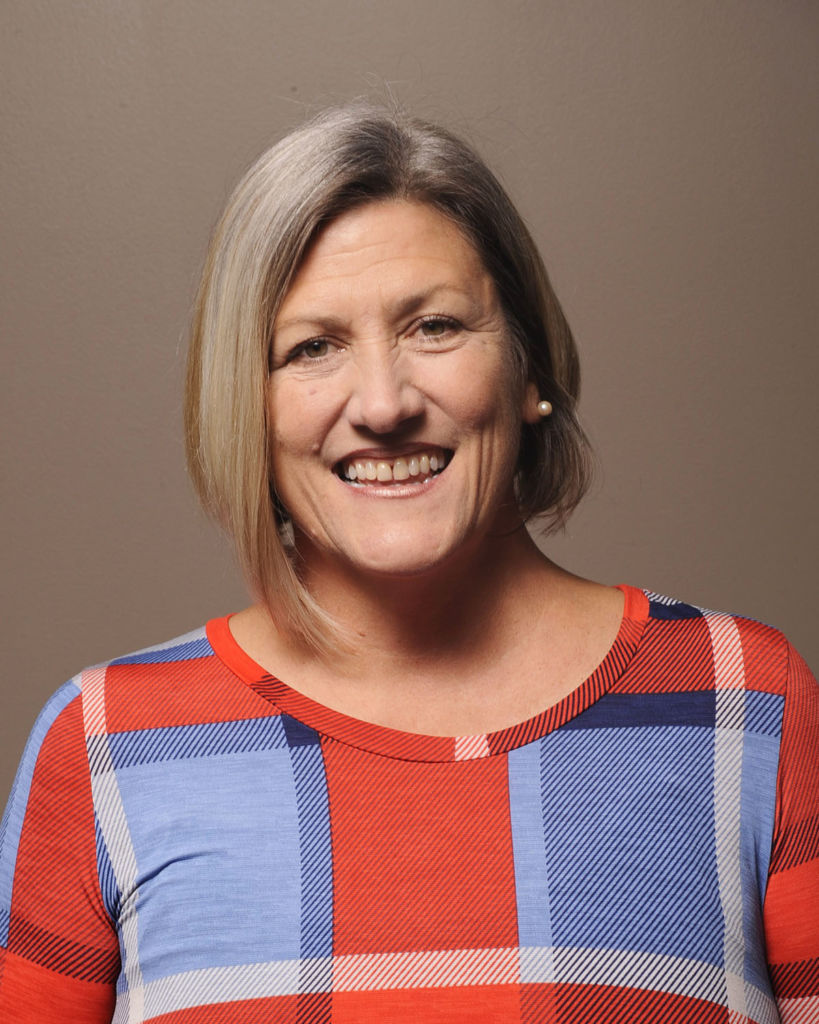 Lisa Wehry
Coaches Ministry Administrator
View Bio
Lisa joined the Nations of Coaches team as Character Coach Administrator in January 2019. After graduating from college, she spent 12 years in ministry with her husband, Pete, and their two sons, PJ and Drew. Before serving at NOC Lisa's work experience included a three-year tenure as Dean of Women at a small college, supervising the Guest Relations desk, and running the Thrift Store at First Baptist Church in Orlando. Lisa and Pete reside in Mt. Dora, Florida with their oldest son, their daughter-in-law, and their two grandsons, while enjoying frequent trips to Birmingham, Alabama to visit their younger son.
Susan Hall
Operations and Homefront Administrator
View Bio
Susan received a BA from Covenant College in English education and music as well as an MA in counseling from Lindenwood University.  Before joining Nations of Coaches in 2021, she taught English for over twenty years. True to her passion for a good cup of Joe, she also moonlit as a barista in two different local coffee shops to help put her sons through college.
Susan and her husband, Steve, are recent residents to Decatur, Alabama, and she is grateful for the opportunity to use her gifts of service, organization, writing, and editing to assist Tommy and Heather Kyle at the Home Office in their ministry.
In addition to her three adult sons, Susan has two lovely daughters-in-law and three beautiful granddaughters whom she drives to see as much as possible. She also serves as the church pianist at Redeemer Presbyterian Church in Decatur, Alabama.  In her spare time, she enjoys yard work, hiking, bird watching, and lounging with her two fur buddies.
Character Coaches Raising Support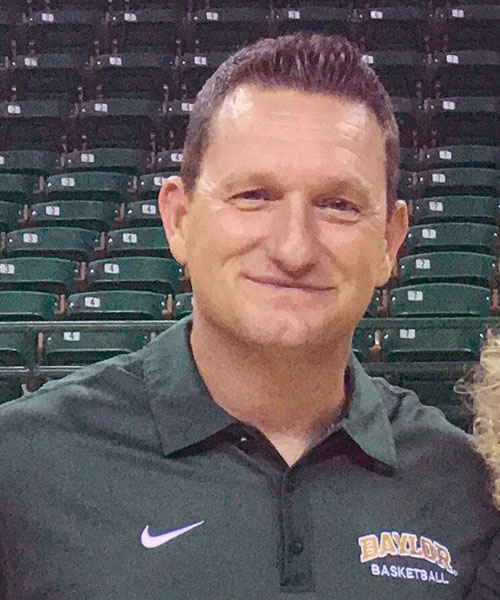 View Bio
Scott Brewer has been serving the Baylor Men's Basketball program since 2012. Scott brings a passion to share life and the love of Jesus Christ to each individual. His invaluable leadership in the lives of the coaches, players and other supporting staff has deep impact from encouragement, in-home meals, character development and Bible studies. Scott and his wife, live in the DFW metroplex.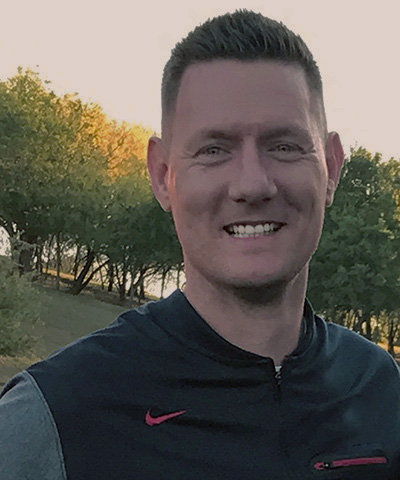 View Bio
Greg serves on the Midwestern State University men's basketball team as a full-time Nations of Coaches character coach. Since joining Nations of Coaches in 2017, his passion for basketball and love for mentoring young men has had a powerful impact on every coach and player he's served at MSU Texas. Greg, his wife Keri, and their young daughter live in Wichita Falls, Texas.
View Bio
Jeremy Napier currently serves at Auburn University as a full-time NOC Character Coach. He is a former basketball player and graduate of West Virginia State University and a graduate of Dallas Theological Seminary. He served previously as a volunteer NOC Character Coach at Dallas Baptist and Marshall Universities. Jeremy has worked in some form of ministry for many years. He ran a faith-based daycare in Washington, DC, was a youth pastor in Kenova, WV, and was a missionary in China.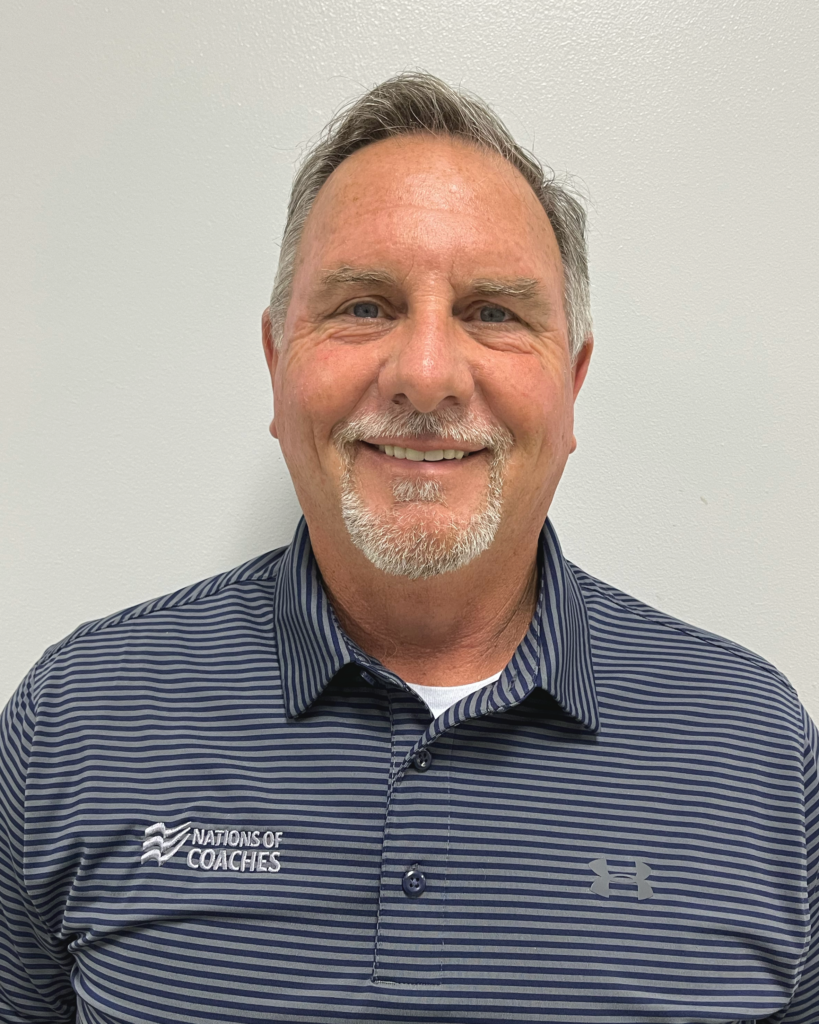 View Bio
Ric Callahan serves as the Character Coach for the Samford University Men's Basketball Team in Birmingham, Alabama. He has been a pastor for 35 years serving in the local church. Ric and his daughter own and operate a non-profit ministry called Quest Kids Club. His passion is to lead and guide men to become like Jesus. He loves ministering to the coaches and players at Samford. Any financial support given will be used to cover expenses for his ministry to the team. Ric is married to Carla and they have two daughters.
View Bio
Carl Lanham, Character Coach at Coastal Carolina University, grew up in South Carolina. After playing college basketball in the 1980s at USC-Aiken, he coached high school basketball for twelve years.
Carl has also served with a prison basketball ministry for eight years, playing and pastoring. He is a licensed minister and served with Athletes in Action for seven years.
Carl currently lives in Red Hill, South Carolina with his wife, Angela, and they have two adult children, Jonah and Qunteelah.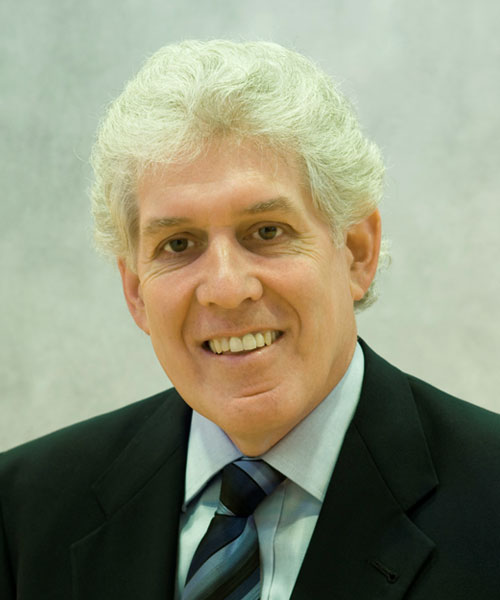 View Bio
Jim founded Nations of Coaches in 2008 to help encourage, resource, and equip coaches to handle the pressures of their position, so they can leave a legacy of personal and professional excellence in the lives of their players. Today, Jim serves as the executive director for the National Association of Basketball Coaches, where he is a leading voice in helping return college basketball to its higher calling. He is also a member of the Board of Trustees of the Naismith Basketball Hall of Fame and serves on the Board of Directors for USA Basketball. Jim and his wife Carol live in Kansas City, Missouri.
View Bio
Brad is the dream coach for IMA Financial, a full-service insurance brokerage and risk-management consulting firm based out of Colorado. He's been an integral part of IMA's business development for more than 25 years, and recently he accepted a role as the company's internal life coach. Brad and his wife Marla live in Centennial, Colorado and have three children.
View Bio
Ed is the assistant coach at Indiana University. He formerly worked as the assistant coach at UCLA from 2013 to 2016. Ed was a four-year starting point guard at Miami from 1985 to 1988, where he helped lead the school to a pair of NCAA Tournament berths, received numerous awards, and holds multiple records. He has also coauthored two books – Guard Play and Five-Star Basketball. Ed has two daughters and one son: Christiana, Natalie, and Eddie. And Ed and his wife April have two daughters: Ava and Callie.
View Bio
Sealy is the senior partner for Yates & Yates in California. Sealy helped establish the Evangelical Christian Publishers Association and served as its legal counsel for over 16 years. His awards include 26 New York Times Bestsellers, the 2007 Audio Book of the Year Award, over 19 Publishers Weekly Bestsellers, and more than 22 ECPA Gold Medallion Book Awards. Sealy and his wife of more than 50 years, Susan, live in Santa Ana, California and are the grandparents of 10 grandchildren.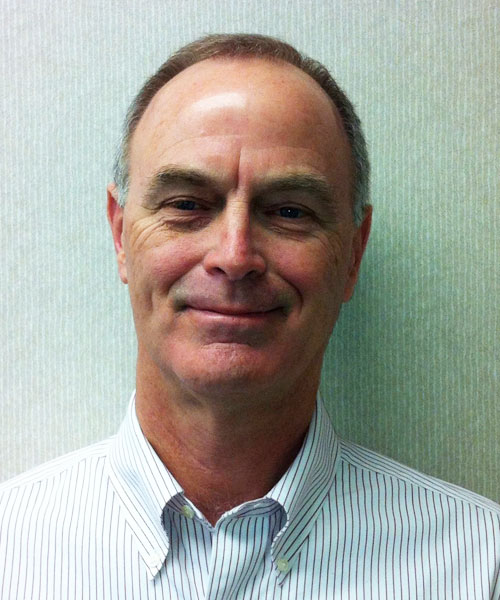 View Bio
Steve was formerly the general counsel and president of the multinational holding company Circle "S" Industries, Inc. He now practices law and does business consulting from his Florence, Alabama, office. He is a member of Woodmont Baptist Church and has served on the finance committee for many years. He currently serves on the Board of Directors for Shoals Christian School. Steve is married to Jeanette, and they are the parents to two sons.
View Bio
Ron is currently the assistant coach at Longwood University. He has served as an assistant coach for DePaul and Clemson University, as well as head coach at Radford University and Eastern Nazarene. He holds a Bachelor's Degree in Psychology, a Master's Degree in Physical Education, and a Doctorate in Kinesiological Sciences with an emphasis in Sports Psychology. Ron and his wife Denise live in Farmville, Virginia. They have two children and seven grandchildren.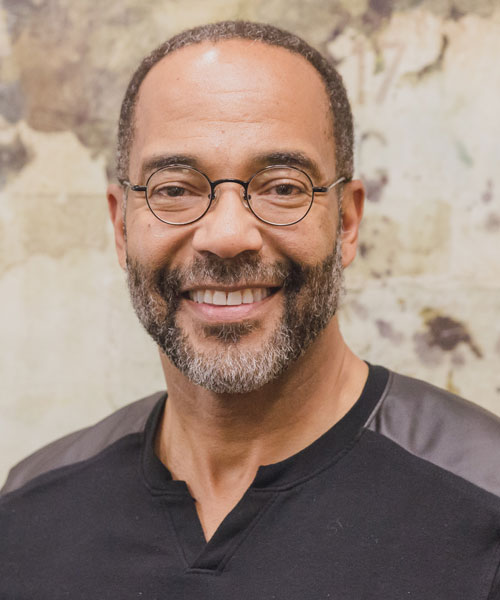 View Bio
Brett is the senior pastor of Grace Covenant Church in Chantilly, Virginia – a suburb of Washington, D.C. He currently serves as the North American leadership team director for Every Nation Churches, and as chaplain of the Washington Redskins. He previously served on President George W. Bush's Advisory Board for Historically Black Colleges and Universities. Brett has also written two devotional books: Live Well and Relate Well. Brett and his wife of 30 years, Cynthia, live in Chantilly, Virginia, and have raised seven children.
View Bio
Jayson is the current head basketball coach at Longwood University in Farmville, Virginia. He previously served as head coach of the Division II Charleston Golden Eagles and as associate head coach at Division I Cleveland State. In 2015, he was awarded the John Lotz "Barnabas" Award by the Fellowship of Christian Athletes. Jayson and his wife Lynette live in Rockhill, South Carolinaand have two sons and one daughter.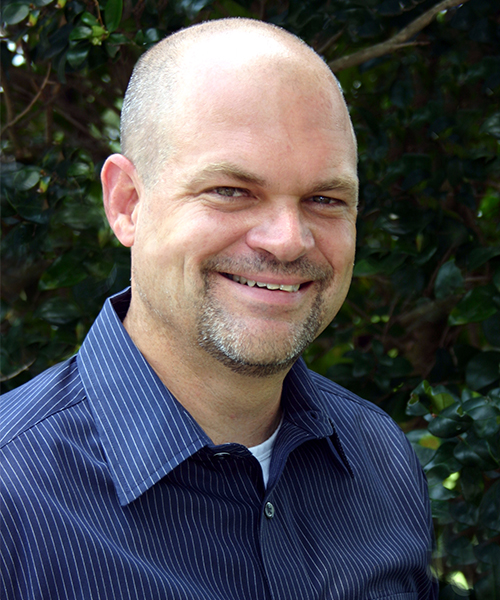 View Bio
Kris is the President/CEO of Vermeer Southeast a construction equipment company headquartered in Orlando, FL. He is the author of 3 faith based books and a frequent speaker on the topic of living your faith at work. Kris and his wife Robin reside in Windermere, Florida and have 3 children.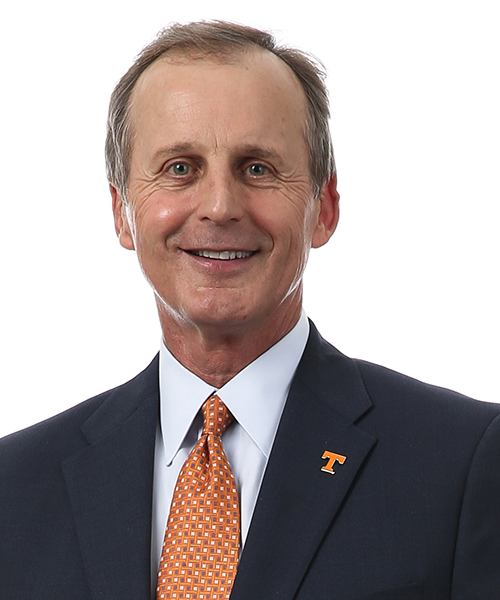 View Bio
RICK BARNES is the reigning Naismith College Coach of the Year after guiding the University of Tennessee to a school-record-tying 31 wins and a Sweet Sixteen appearance in 2018-19. In 32 overall seasons as a Division I head coach, Barnes has led his teams to 24 total NCAA Tournament berths, seven Sweet Sixteens, three Elite Eights and one Final Four in 2003.
His coaching experience includes head coaching stops at George Mason (1987-88), Providence (1988-1994), Clemson (1994-98), Texas (1998-2015) and Tennessee (2015 – current).
He earned a bachelor's degree in health and physical education from Lenoir-Rhyne in 1977 and was named the college's Distinguished Alumnus in 1997. Barnes was inducted into the Lenoir-Rhyne College Hall of Fame on Oct. 5, 2002, and received an honorary Doctor of Humane Letters degree from Lenoir-Rhyne on May 7, 2005.
He and his wife, Candy have a son, Nick, and a daughter, Carley. Carley and her husband, Josh Lickteig, have four children: Avery, Caleb, Emma and Isla.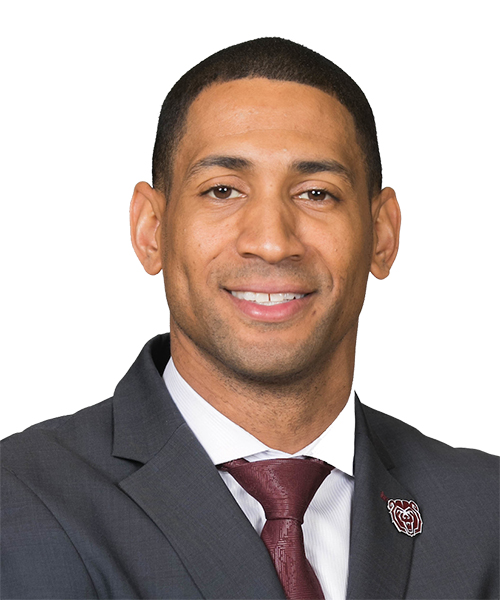 View Bio
Coach Dana Ford is the Head Men's Basketball Coach at Missouri State University.
A native of Tamms, Illinois, Ford is a 2006 graduate of Illinois State University where he was a four-year letterman for the Redbirds under coaches Tom Richardson and Porter Moser from 2002 to 2006. He was a regular starter and led ISU in steals as a senior.
He went on to successful assistant coaching stints at Winthrop University and Wichita State University under coach Gregg Marshall. He later served as associate head coach at Illinois State under coach Dan Muller. His coaching resume also includes assistant coaching stops at Chipola (Fla.) College and Tennessee State. Coach Ford was most recently the head coach at Tennessee State University.
He and his wife, Christina have a daughter, Charlie Rose, and three sons, Carson, Cameron, and Crain. The Fords are also the parents of another daughter, Promise, who passed away in infancy in 2017.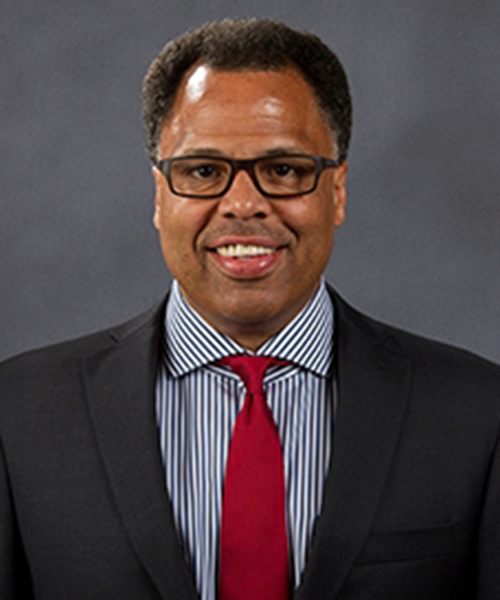 View Bio
Ritchie McKay is the Liberty University Men's Basketball head coach. After spending six seasons working under Tony Bennett as associate head coach at Virginia, McKay returned to Liberty on April 1, 2015. Coach McKay previously served as the program's head coach during the 2007-08 and 2008-09 seasons.
Prior to his first stint as head coach at Liberty, McKay served as head coach at Portland State (1996-98), Colorado State (1998-00), Oregon State (2000-02) and New Mexico (2002-07). McKay also served as an assistant under Jim Molinari at the 1997 World University Games in Italy, where the USA captured the gold medal.
McKay earned his Bachelor of Arts degree in athletic administration from Seattle Pacific in 1987. A stellar player for the Falcons, McKay left the program as the school's single-season and career record holder for steals, and he was third in career assists. He still holds the school record with 10 steals in a 1987 game against Pacific Lutheran.
McKay is married to the former Julie Summers. The couple have two sons and a daughter, Luke and Ellie, current Liberty students and Gabriel, a current student-athlete at Trevecca Nazarene University.